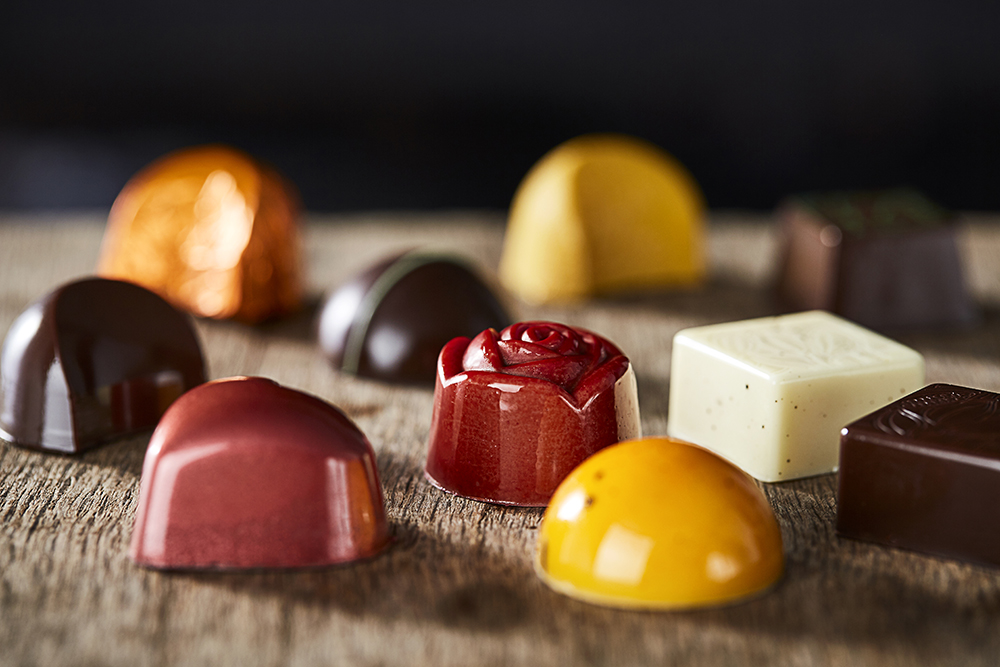 Chocolate Class
Our chocolate class last for around 3 to 3 and a half hours. All equipment and ingredients will be provided and you can take away what you make.
Tea, coffee and refreshments are provided. Recipe and instruction cards will be available to take home so you can remake your creations at home. 
During the chocolate making class you will be learning how to make handmade chocolate filled with a choice of a flavoured ganache filling. You will learn how to temper the chocolate to create a crisp shiny shell. There will also be a demonstration on various chocolates and the importance of selecting the right chocolate. The class will be a fully interactive class on how to create your own box of at least 24 handmade chocolates to take away. 
Terms and conditions
Our classes are for over 18's only.
Please make us aware when checking out if there are any food allergies/ intolerances so we can try to accommodate for them to the best of our ability, but please understand that recipes are prepared in advance.
All classes are subject to a cancellation fee of 50% 7 working days before the class date. If for any reason you need to cancel or change your class date please contact us via email to sarah@harwoodspatisserie.co.uk or call 01257 367800.
Sold out!